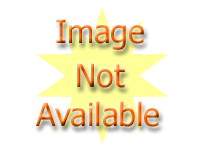 Zone: Havana, Ciudad de La Habana (
view map
)
Address: Av 1ª entre 60 y 70, Miramar
Havana, Ciudad de La Habana
Cuba
Features
Oceanview hotels in Havana
Day and night entertainment
Pools
Description
Chateau Miramar is a beach hotel in front of the Miramar area in Havana. The hotel offers 50 guest rooms equipped with air conditioning, private bathroom, satellite TV, and paying in-room safe. Some rooms offer ocean view. The hotel offers access to the beach and a pool, as well as a daily activities program and night entertainment. In addition, there is a buffet-style restaurant, two bars, and a children's and teens' club.

The hotel is 600 meters (0.3 mi) from Cuba National Aquarium, a space that promotes culture through the marine world; 2 kilometers (1.2 mi) from Monte Barreto Ecological Park, a natural area to enjoy the local flora and fauna; and 17 kilometers (10.5 mi) from José Martí International Airport (HAV).

***Credit cards issued by United States banks are not accepted.

***Please specify your estimated arrival time in the Special Requests section of your reservation, in order to prepare your guest room.
Services
Included services
Beach • Bellboy • Currency exchange • Daily activities • Fitness center • Housekeeping • Live entertainment • Pool • Sun terrace
Services with extra charges
Children's club • Dive center • Teen club • Tour desk • Wireless internet
Restaurants
(1)
Le Roi
Bars
(2)
Mon Petit • Arrecifes