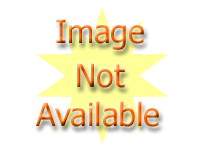 Zone: Cabo San Lucas, Baja California Sur (
view map
)
Address: Carr Transpeninsular km 3, lote 10, Col El Tezal
Cabo San Lucas, Baja California Sur
Mexico
Features
Complimentary breakfast
Free internet access
Description
City Suites Cabo San Lucas is a hotel located in El Tezal, 200 meters (656 ft) from Plaza San Lucas, in Cabo San Lucas. Situated on Los Cabos corridor, this minimalist-style hotel is 3 kilometers (1.9 mi) from downtown Cabo San Lucas and the Marina, an area with intense commercial activity, bars, and restaurants. Los Cabos International Airport (SJD) is 48 kilometers (29.8 mi) away.

The 28 suites at this hotel are equipped with LCD TV, air conditioning, work desk, ergonomic chair, high-speed internet access, in-room safe, and direct dial telephone with voice mail. For your convenience, accommodations are fitted with sitting area, table and chairs, a kitchen equipped with refrigerator, microwave, stove, cooking utensils, washing machine, and dryer. The hotel has a suite for guests with disabilities.

The hotel shares facilities with the City Express Plus Cabo San Lucas hotel, featuring a breakfast lounge, an outdoor pool, a basketball court, a game room, a fitness center, and a parking area. There is also a business center and a meeting room for 40 guests. The hotel is smoke free.
Services
Included services
Accessible rooms • Basketball • Business center • Coffee service in the lobby • Credit cards accepted • Cribs • Fitness center • Game room • Ice machine • Internet • Luggage storage • Outdoor pool • Parking • Safe deposit box • Smoke-free hotel • Sun loungers • Wheelchair accessible
Services with extra charges
Meeting room • Taxi stand
Restaurants
(1)
Salón de Desayunos