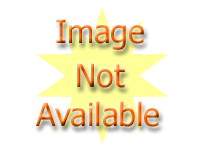 Zone: Playa del Carmen, Quintana Roo (
view map
)
Address: Av 5 esq Calle 88 Nte, M 569 L1
Playa del Carmen, Quintana Roo
Mexico
Features
High standard of cleanliness
Resort credit
Water park
The hotel offers free accommodation for up to 2 children (restrictions apply)
Description
Paradisus Playa del Carmen is a luxury all-inclusive hotel on a private bay surrounded by protected mangroves. This hotel ideal for families offers a pool, an activities program, night shows, and babies' and children's clubs. The resort has 14 restaurants and 16 bars to delight any palate, some of them available only for adults. There is also a spa with a hydrotherapy area, a fitness center, a beauty salon, and conference facilities for corporate and social events. The property includes The Reserve, a hotel with specialized service, service areas exclusive for the whole family or only for adults, and its own lobby with special amenities for these guests.

This deluxe hotel in Playa del Carmen offers free WiFi, 24-hour room service, water sports, a children's pool, and a variety of excursions. The 881 guest rooms and suites have a balcony or terrace. There are suites with one and two bedrooms, accommodations with direct access to the pool, and suites with outdoor jacuzzi.

The property is opposite the Mesoamerican Barrier Reef System, the world's second-largest coral reef; 2 kilometers (1.2 mi) from the pedestrian area of Fifth Avenue lined with restaurants, shops, and nightclubs; 13 kilometers (8 mi) from Xcaret, and 65 kilometers (40.4 mi) from the Archaeological Site of Tulum. Cancún International Airport (CUN) is 53 kilometers (32.9 mi) from the hotel.

***The local government has a mandatory tax of $26.06 MXN or $1.40 USD per room, per night, payable directly to the hotel.
Services
Included services
Accessible rooms • Altos estándares de Higiene • ATM • Babies' club (1-4 years) • Beach • Bellboy • Board games • Business center • Children's club (5-12 years) • Children's pool • Concierge • Connecting rooms • Cooking classes • Credit cards accepted • Cribs • Currency exchange • Daily activities • Dance classes • Elevator • Fitness center • Housekeeping • Kayaking • Luggage storage • Night shows • Non-motorized water sports • Parking • Pool • Smoke-free rooms • Sun loungers • Theater • Video game room • Water aerobics • Water park • Wheelchair accessible • Wireless internet • Yoga
Services with extra charges
24-hour room service • Babysitter • Balinese beds • Beauty salon • Car rental • Conference facilities • Gift shop • Local calls • Long distance calls • Medical services • Motorized water sports • Photographer • Sauna • Snorkeling • Spa • Steam room • Taxi stand • Tours • Transportation • Weddings
Restaurants
(16)
Fuego • Sal ($) • Bana • Hadar • The Grill • Gabi Club • Vento • Mole • Naos • The Market • Sunset Grill • Sunrise Grill • La Palapa (The Reserve - Solo Adultos) • Olio (The Reserve) • Illy Coffee Corner ($) • Don Julio Corner ($)
Bars
(16)
South Avenue Bar • North Avenue Bar • Swim Up Bar at The Reserve • Gabi Club Bar • Red Lounge • M Bar Martini & Wine • Toji • Blue Agave • Sunset Swim Up Bar • Sunrise Swim Up Bar • Swim Up Bar The Reserve • Don Julio Corner ($) • Moët & Chandon Corner ($) • Beach Bar • South Welcome Lounge Bar • North Welcome Lounge Bar
All-inclusive plan
Food and beverages,Activities,Non-motorized water sports,Taxes & gratuities,Accommodations,Children's club,Restrictions,Others,Entertainment